Connecting your Set-Top Box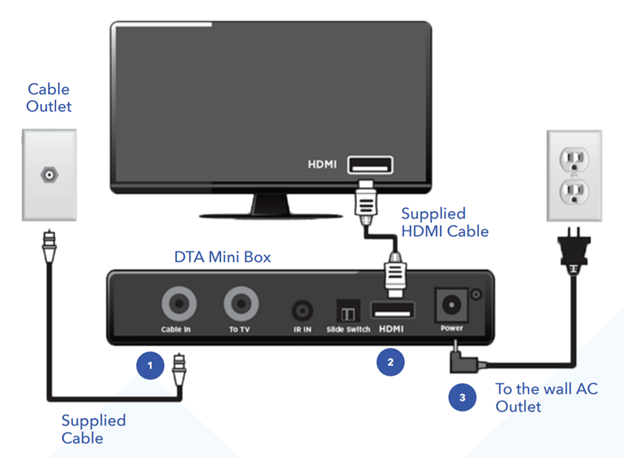 Connect the supplied coax cable directly to the cable box's Cable In port.
Connect the supplied HDMI Cable to your TV's HDMI Port. Take note of which numbered port you use.
Connect the cable box power plug to a 120V AC outlet in your home.
Power on your television and adjust the input to the HDMI port to which you connected your cable box.
Follow the Remote Programming instructions to use Power and Volume buttons for your TV brand.
Connecting Multiple Devices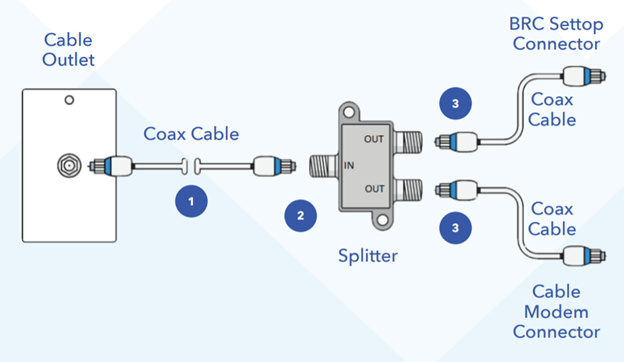 Disconnect the coax cable from your cable box or cable modem.
That coax cable should now go directly to the IN port on the splitter.
Connect the supplied coax jumpers: one to your cable box and the other one to your modem.