Help! My onscreen guide does not match the channels I'm receiving!
This may occur when there is a channel lineup change to your TiVo DVR. This can easily be corrected by Repeating Guided Setup: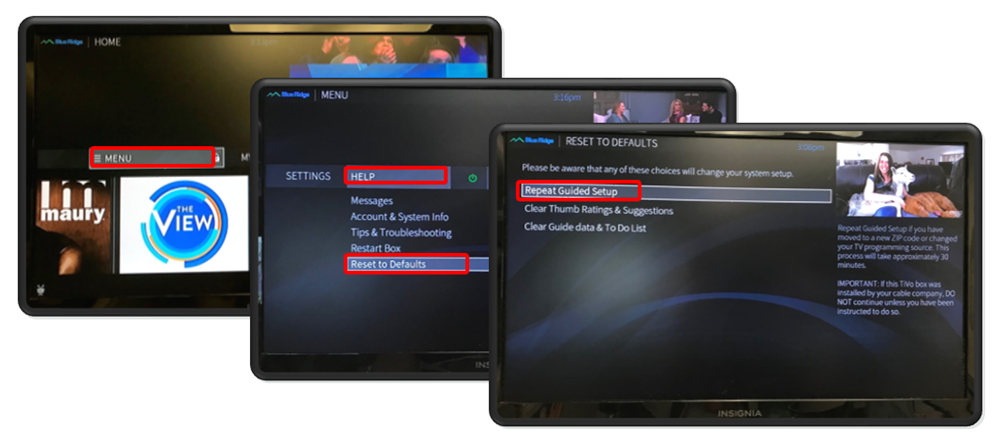 From your main TiVo DVR, press the [TiVo] button and navigate to Menu > Help > Reset to Defaults > Repeat Guided Setup.
The following screen will warn you about the duration of the Guided Setup process.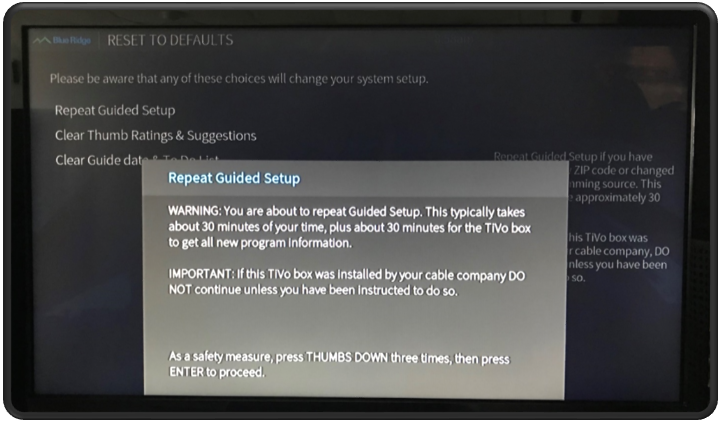 Press [Thumbs Down] three times, then press [Enter].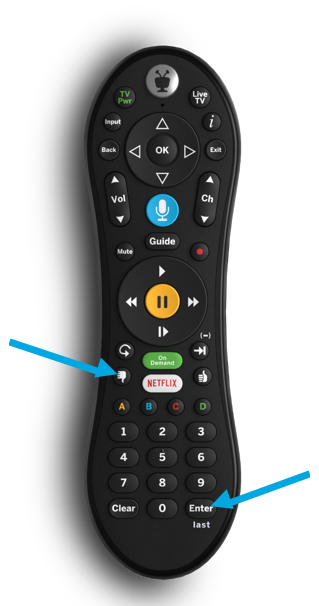 Select your country: United States.
Select your preferred language: English or Español.
On the Getting Started screen, select Begin Guided Setup for the United States.
Use the number keys on your remote to enter your ZIP code, then press [OK] on your remote control.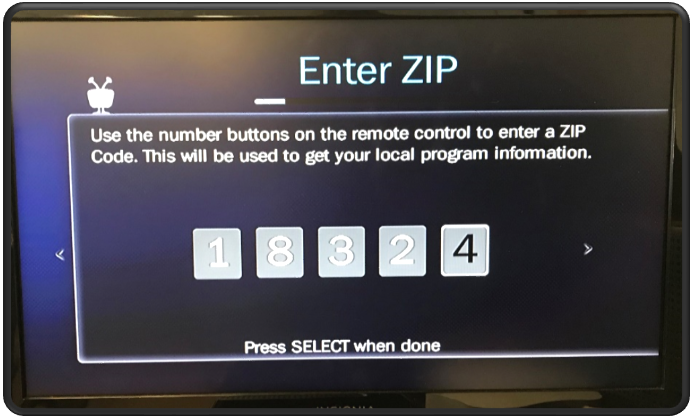 On the Begin Network Connection screen, press [OK]. You can view the progress as Setup occurs.
When Setup completes and all items are checked, press [OK] to continue.
To Name This TiVo Box, choose a name from the list or select Enter your own name to manually name the DVR box.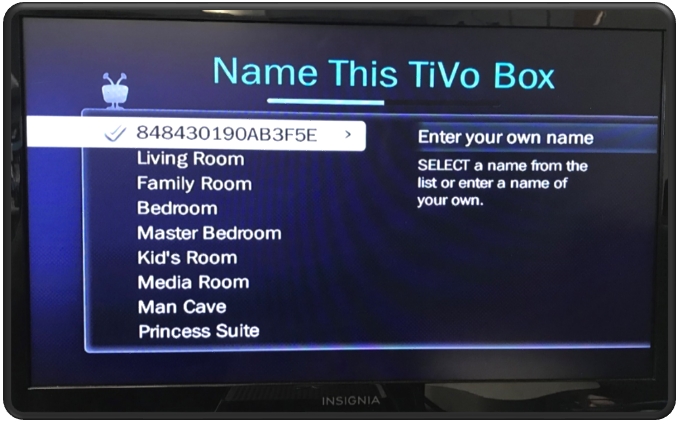 For Cable Provider, select the appropriate lineup for your area.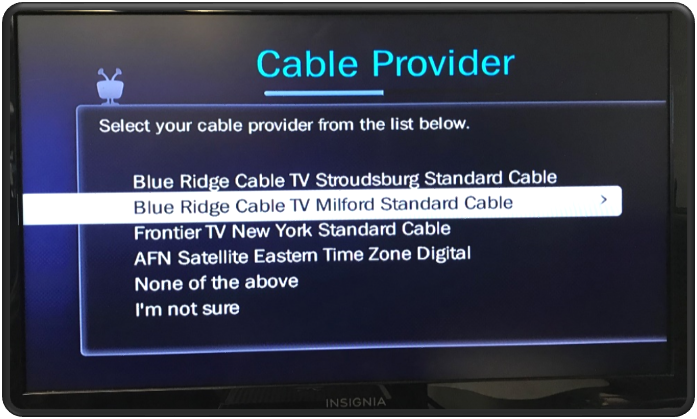 The next screen will ask if you receive premium channels. Please select Yes whether you current subscribe to a premium channel or not. This will eliminate any issues if you choose to subscribe to a Premium channel in the future.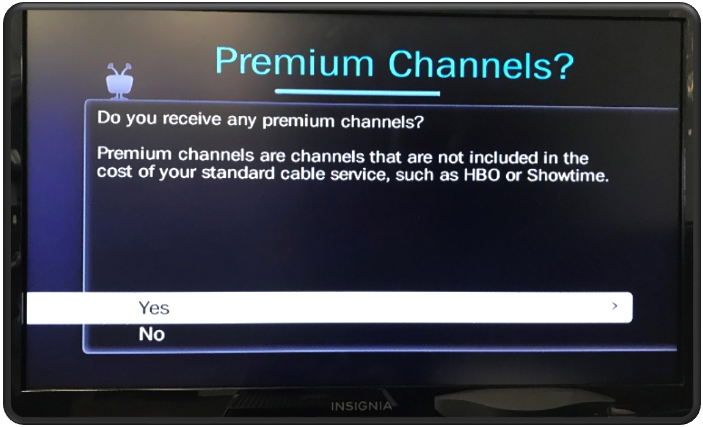 Confirm the next screen shows channels such as HBO are checked, then select Done.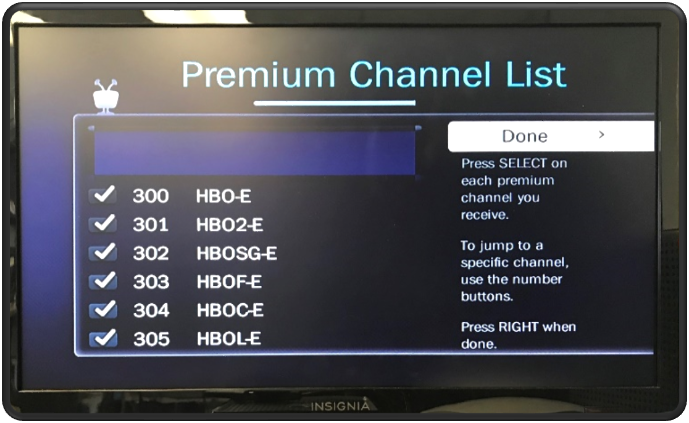 Your TV channels are now set up. Press [OK] to continue.
On the next screen, press [OK] to Begin Network Connection. This will take a few minutes to complete. You can view progress on the Getting Program Info screen.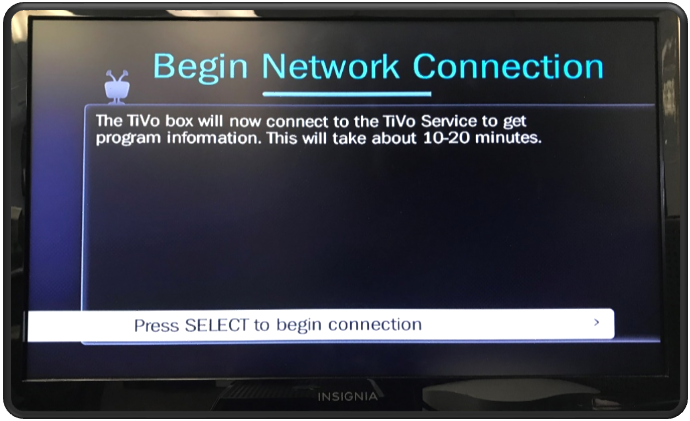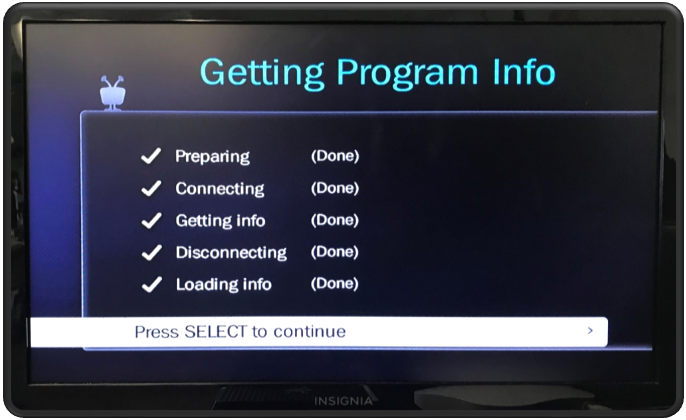 When completed, press [OK] to continue.
The Program Info Received screen will advise that the remaining two weeks of program information will upload to your DVR within the next few hours. Press [OK].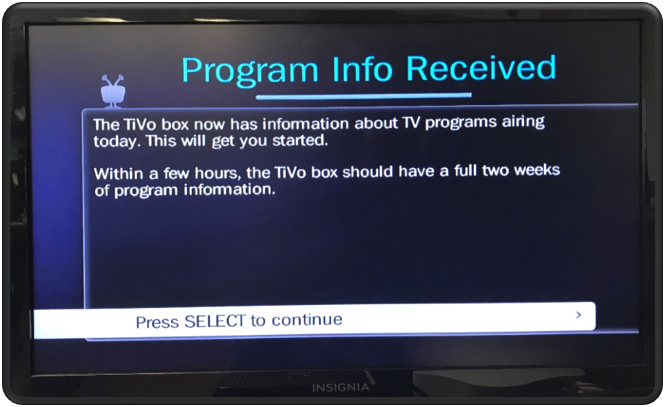 When you see the Congratulations! screen, Guided Setup is complete. Press the [TiVo] or [Live TV] button to exit.