How do I use the included apps?
To access a list of available apps, press the [TiVo] button and select Apps. You can filter by All, Video, Music, etc. Available apps include Netflix, Hulu, YouTube, TiVo+, etc. Please note that a separate subscription is required to access certain apps, such as Netflix. If an app requires a subscription, you will be prompted to sign into your account for the selected service.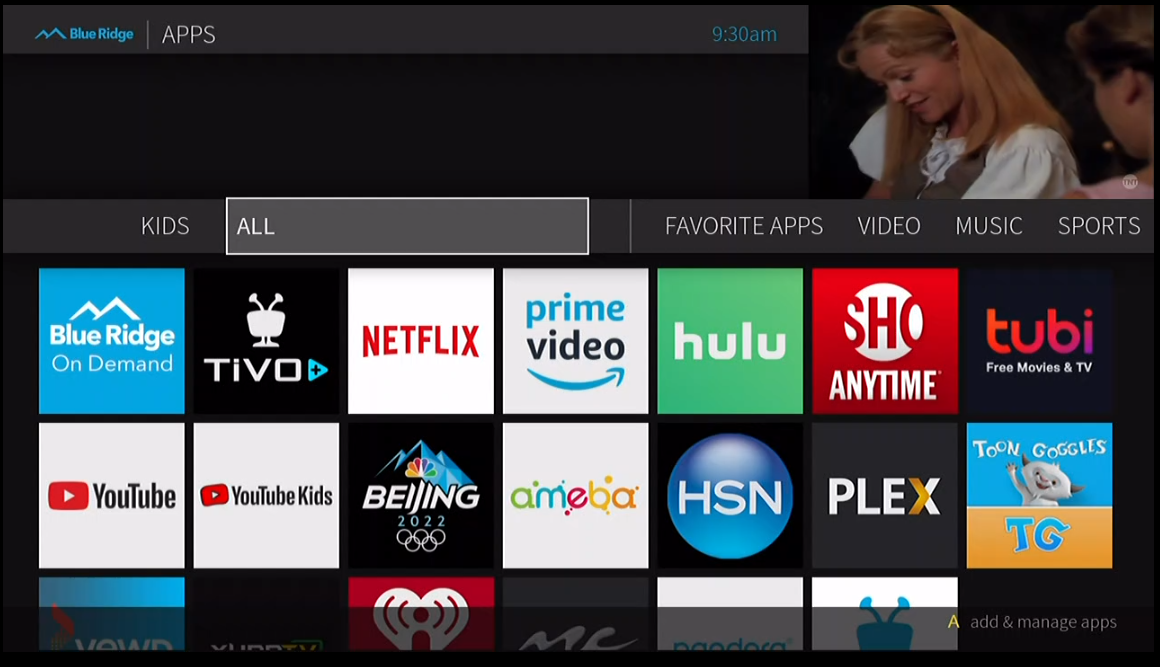 When you're watching live TV, the following apps can also be launched by tuning to the following channels:
Ch. 594: Netflix
Ch. 597: Music Choice
Ch. 598: Amazon Prime Video
Ch. 600: Blue Ridge On Demand
The TiVo remote also includes a handy Netflix button for one-click access to the Netflix app.