Connecting a Phone Modem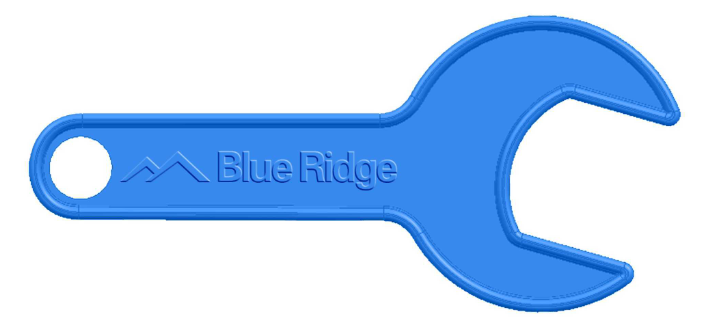 * Use the wrench provided to firmly tighten all coaxial connections on this new device, as well as all other Cable TV / Internet devices in your home.
Connect the end of the coaxial cable to the RF Cable connector on the back of the modem and use the included wrench to tighten at both ends.
Connect your Telephone cable to the Tel 1 port for the first line and Tel 2 if you have a second line.
Connect the Ethernet cable from your PC or Router to Port 1 or Port 2 on the back of the modem.
Connect the power cord to the AC Power connector on the back of the modem.
Once installation is complete, your new modem may take up to 30 minutes to activate and register. Once completed, you should have dial tone. Please confirm you can make and receive phone calls.
Connecting Multiple Devices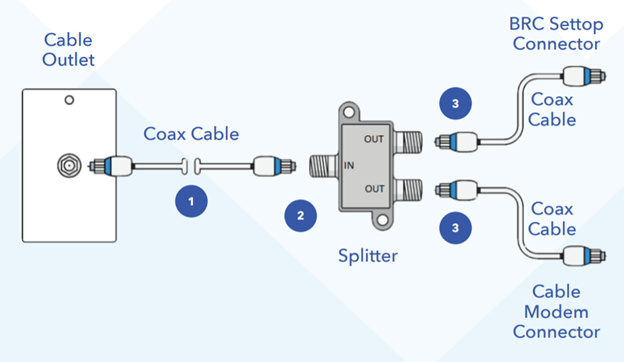 Disconnect the coax cable from your cable box or cable modem.
That coax cable should now go directly to the IN port on the splitter.
Connect the supplied coax jumpers: one to your cable box and the other one to your modem.