Connecting a Cable Modem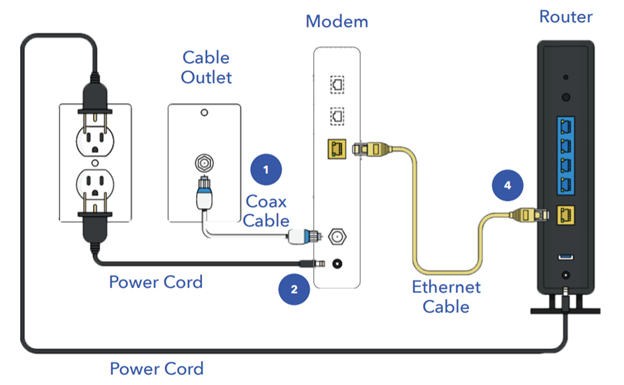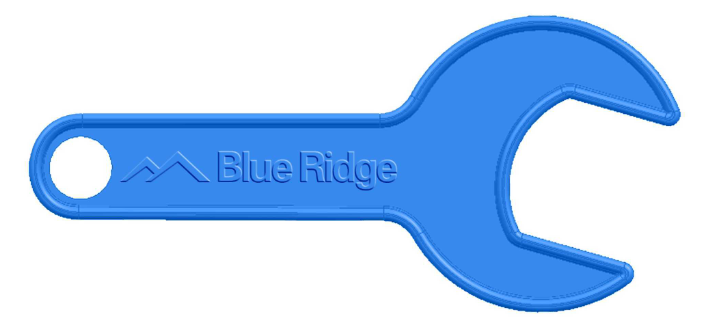 * Use the wrench provided to firmly tighten all coaxial connections on this new device, as well as all other Cable TV / Internet devices in your home.
Connect the coax cable from the wall cable outlet to the coax port on the cable modem and use the included wrench to tighten at both ends..
Plug the cable modem power cord into any 120V AC wall outlet.
Wait five minutes until the modem has a solid green Online light on the front of the device. (If the green light doesn't come on, please try another cable outlet.)
Connect the supplied Ethernet cable to either a PC, router or eero device and power it up. For assistance setting up an eero device, please refer to the articles for the Android or Apple versions.
Test your internet connection.
Connecting Multiple Devices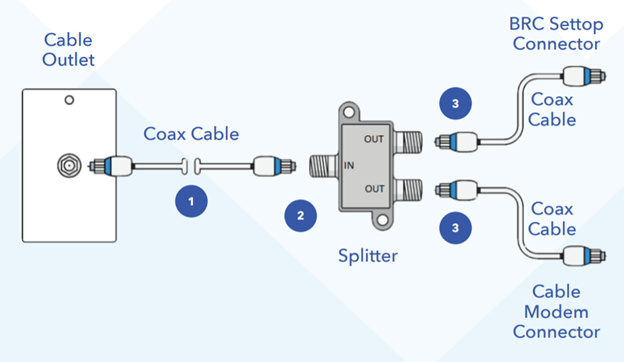 Disconnect the coax cable from your cable box or cable modem.
That coax cable should now go directly to the IN port on the splitter.
Connect the supplied coax jumpers: one to your cable box and the other one to your modem.